About Delivery Methods
April 18, 2016 | By ChinaFlower815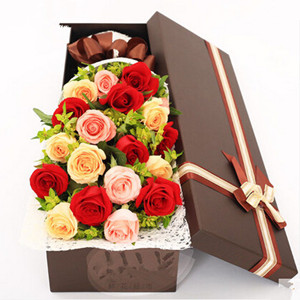 Regarding flowers delivery, different country have different delivery ways. Most country use delivery company delivery flowers, flowers are put in a box and delivered one day previous delivery date.
chinaflower815 use hand same day flowers delivery. Local flower shop purchase flower very early in the morning time, then florist make the flowers arrangement, and then deliver to recipient, all work done in same day. Hand delivery, no box. There is no damage to flowers during delivery process.
Cake delivery in China
Chinaflower815 use hand same day cake delivery. Local cake shop made the cake in morning time, then local delivery deliver cake to recipient by hand. Delivery man take good care in delivery process, so cake will be arrive safely to recipient hand in same day.
Fruit basket, wine, hamper
Chinaflower815 also use same day hand deliver.
Compare to box delivery of flowers, cakes, fruit basket, it is hard to control on the delivery way, flower will not be fresh, cake will broken, fruit will not fresh, all can happen due to bad delivery by delivery company. But in China, we deliver flowers, cake, fruit basket, wine and hamper all by hand in every city in same day.
For some toys, like big size bear and hand made chocolate
Chinaflower815 use delivery company delivery in China, these kind product is safe with delivery company. Bears and chocolate will be post from factory and ship to recipient address, which take 3 to 5 days arrive.